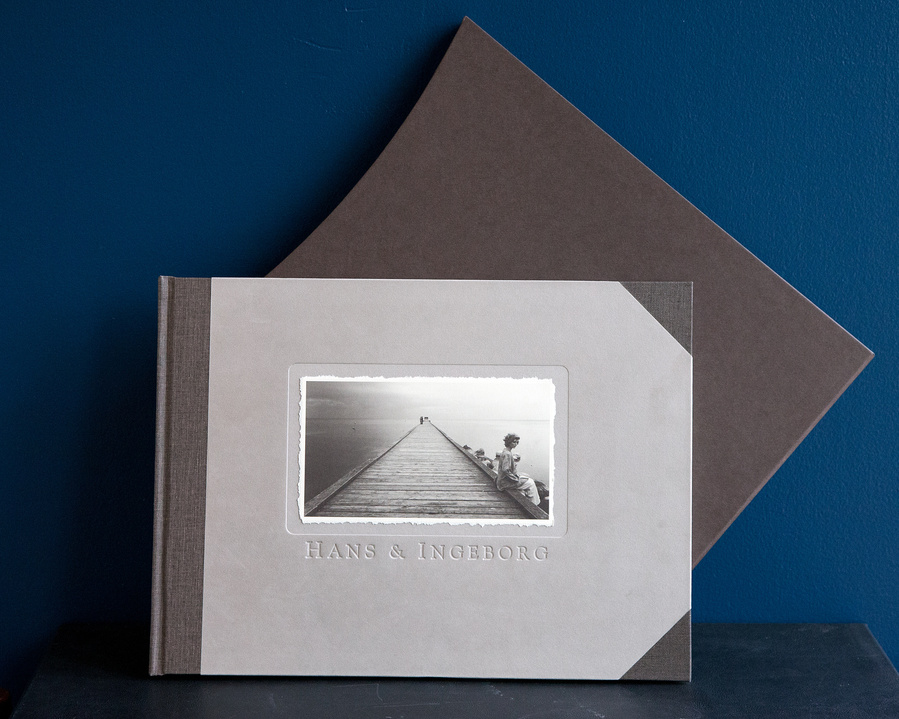 HANS & INGEBORG Book
$250.00 CAD
Shipping costs will be calculated at checkout.
HANS & INGEBORG
A strangely romantic picture story
Hans & Ingeborg, the limited edition award-winning book. This is a story for adults about the complexity of relationships, albeit a slightly unconventional one. Perhaps husband and wife are a pair of department store mannequins, but the route they embark upon is a familiar one: courtship and marriage leading seamlessly into uncomplicated connubial bliss.
Hans & Ingeborg is a classy keepsake of a fairy tale romance. Reproductions of twelve original platinum photographs are mounted on heavy paper, each accompanied by a single, descriptive sentence. These pages are hand bound in an embossed hard-cover, which in turn slides into its own box for safekeeping.
The photographs for this collection were made with an antique 12x20 inch Folmer & Schwing banquet camera. This rare instrument is one of the largest portable view cameras; and this particular camera was built between 1907 and 1915.
This rare collectors' book is a limited edition of 400.