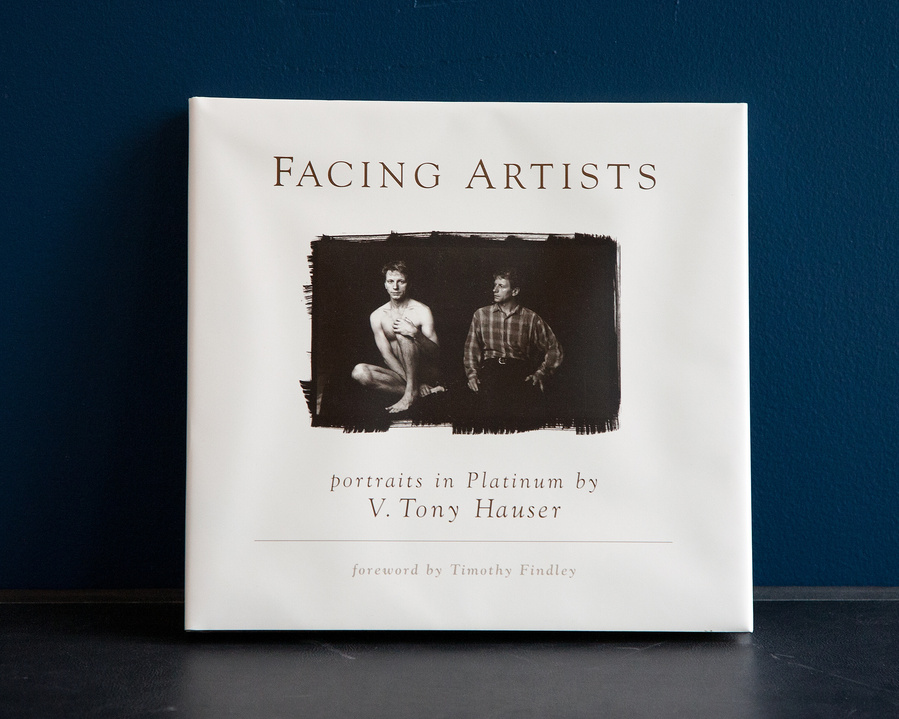 Facing Artists
$75.00 CAD
Shipping costs will be calculated at checkout.
Facing Artists (2001)
Forward by Timothy Findley
Facing Artists is a handsome hardcover collection of portraits by Canadian photographer V. Tony Hauser. Throughout his career, he has photographed some of the most celebrated and influential people in the arts; both in Canada and abroad.
Personalities of cultural impact have faced Hauser's camera. The resulting images are a collaboration of creative energies: those of the subject and the photographer. The accompanying text is a recollection of Hauser's impressions and connections with these artists.
The images in the book were reproduced from original hand-coated platinum/palladium photographs, the most enduring and luminous of the print processes. Portraits include Tennessee Williams, Glenn Gould, Karen Kain, John Lennon, Count Basie, Maureen Forrester, Ben Heppner, Robertson Davies, and Margaret Atwood to name a few.
*Original prints that are depicted in the book are in the permanent collection of the National Archives of Canada.
This book is a celebration of the people who have influenced not only the photographer's life, but the lives of us all. Reflected in these faces we find our cultural identity.
13x10 inches
194 pages